Vacuum Valve Operator V1000 Series
1/4" – 3" Simple Seal-Off Valves with Tube or Flange End
The V1000 series of vacuum valves is simple, inexpensive and reliable. This vacuum valve design ranges in size from 1/4" through 3" with matching seal-off valves.
The V1000 valve operator is the connection between the V1000 seal-off valve and the vacuum pump. This tool removes and replaces the seal plug during the pump down operation using a tight seal at the body junction and a spring loaded, redundant seal on the shaft.
TC vacuum ports 2 available as option.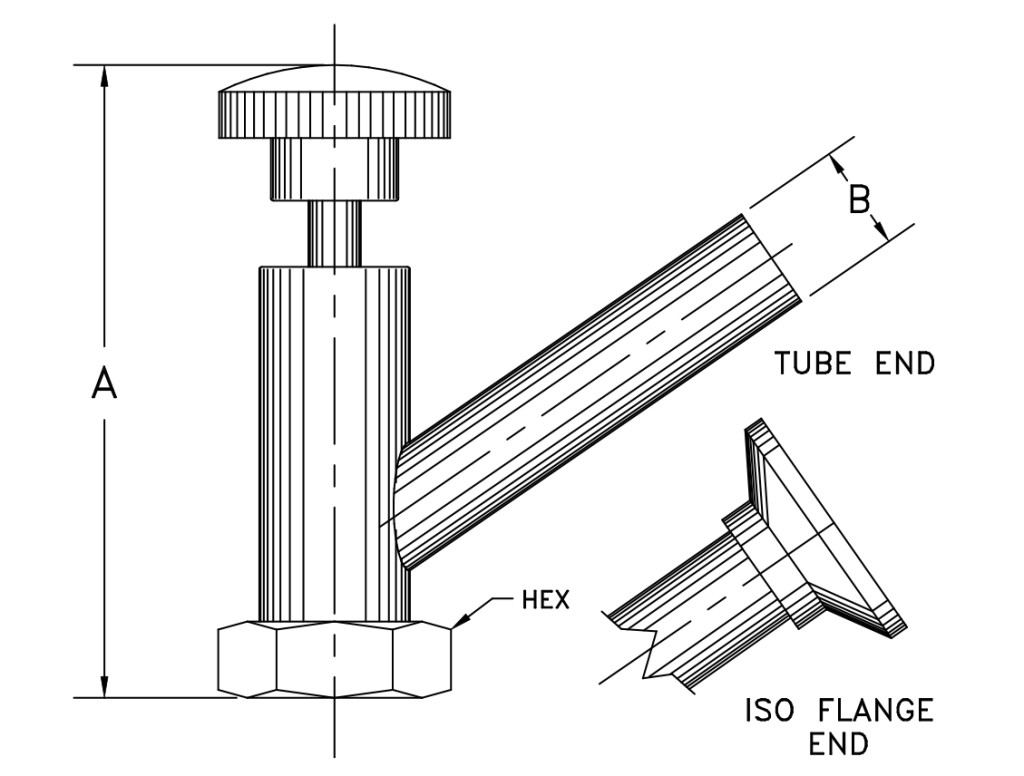 Product Sheet
Installation & Operation Manual