Pressure Relief Disc V3000 Series
Spring loaded, Vacuum Tight, Positive Pressure Release Disc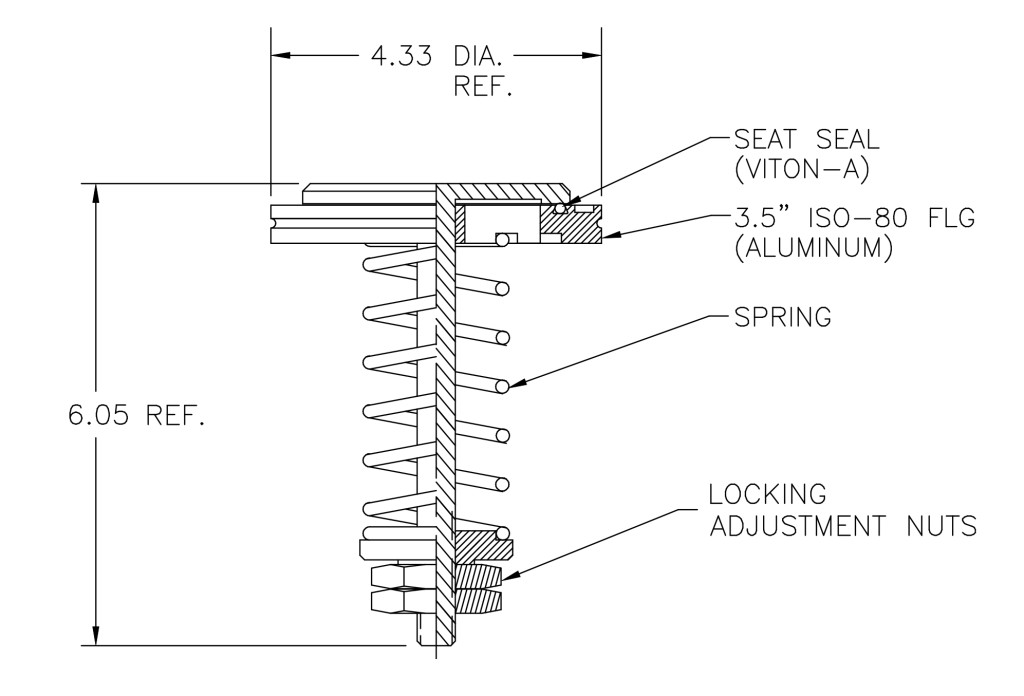 Product Sheet
For more information contact sales@cryocomp.com
The V3241-10-(set) is a positive pressure relieving valve that is cryogenic-compatible, spring-loaded, and vacuum-tight. The poppet will lift if the pressure in a vacuum enclosure reaches the "pre set" relieving pressure. It seats against a Viton o-ring seal. The valve body is designed with a flange connection allowing for installation into any standard ISO flange. Relief pressure from 1.0 to 10.0 PSIG is offered.
Please note; this device is not certified and is not qualified to any code.
Technical Data
SERVICE: High Vacuum
PRESSURE: 1 X 10-8 TORR vacuum to 10 PSIG positive
TEMPERATURE: +150°F to -60°F
LEAK RATE: 1 x 10-8 SCC GHe/SEC
CONNECTION: Standard ISO flange face
CONNECTION: Standard weld jacket. Thread and ISO flange connections available on request.