Cryogenic Valves & Vacuum Components
Manufacturers of Cryogenic Valves, Cryogenic Vacuum Valves, and Cryogenic Bayonets
The safe and efficient piping of cryogenic liquids and gas can create unique challenges. Our products can be used in systems for cryogenic nitrogen, helium, argon, hydrogen and oxygen. For over 25 years Cryocomp Valves has designed and manufactured the needed cryogenic valves, cryogenic vacuum valves, cryogenic bayonets and other accessories to accomplish this task.
Cryogenic Valves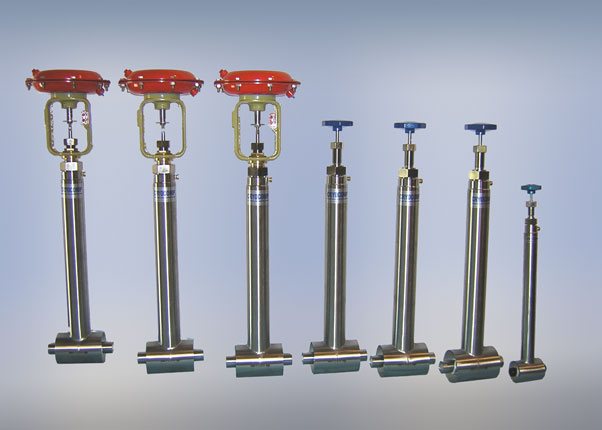 Cryocomp cryogenic valves are available from ½" to 2.0" diameters in manual and actuated, remote on/off and flow control configurations. Cryocomp cryogenic valves are offered in Globe, Right Angle and Y-Pattern configurations which allow for installation of up to 30 degrees out of vertical orientation. Our cryogenic valves have internal stem assemblies and stainless steel bodies that are interchangeable, thus simplifying any needed repairs, maintenance or upgrades in the field.
Vacuum Valves and Operators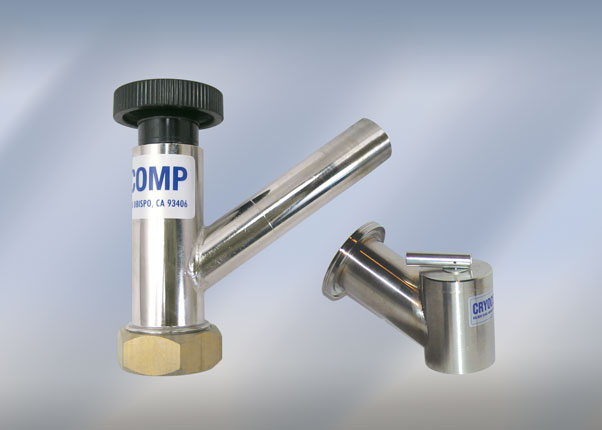 An integral component in the design of any cryogenic vacuum vessel or enclosure is the vacuum seal-off valve. These devices are sized according to the enclosure dimensions and available from ¼" to 3.0" diameters. Cryocomp valves also supplies the needed seal-off valve operator tools for manipulation and positive sealing of the valves.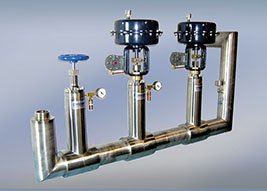 Valve manifold assemblies can be as unique as the application but typically will include such assemblies as; manual or actuated valves, flow control valves, check valves, pressure relief valves, bayonet connections, VJ piping as required and elbows.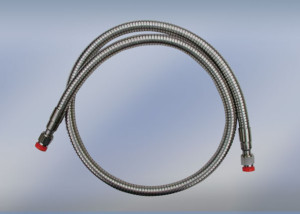 This is an indispensable accessory for the safe and efficient transfer of liquid cryogens, including liquid helium, liquid nitrogen, liquid argon, and liquid oxygen. The product line ranges from the simplest non-jacketed flex line to the vacuum encased system necessary for transferring liquid helium.
Cryogenic transfer lines available from Cryofab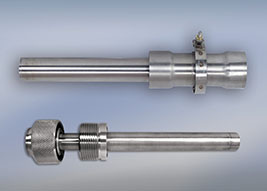 Other needed assemblies for the safe and efficient cryogenic piping systems are cryogenic bayonets and valve manifold assemblies. The Bayonet is a mechanical joint which allows for the connection of sections of vacuum jacketed pipe that can be dismantled and assembled easily while maintaining low heat leak at the joint.
Featured Products:
To complete the Cryocomp equipment for control and safe operation of a VJ pipe systems and enclosures, we offer two devices, the model K2041/K2042 series
Vacuum Insulated Vapor Vents
and the model H1300/H1500
Vapor Vent Heaters
to address vapor release from piping.
Let Us Be Your Supplier of Cryogenic Valves, Cryogenic Vacuum Valves, and Cryogenic Bayonets
Every application and every customer is important to the experienced Engineers and personnel at Cryocomp Valves and our Parent-company, Cryofab Inc. Please allow us the opportunity to work with you to develop the most efficient approaches to your cryogenic and vacuum systems challenges.