Design Options for Cryogenic Valves
Cryocomp cryo valves are made to meet your specifications. We offer options for the valve body style, vacuum insulation, characterized flow, and automated operation.
Cryocomp Makes Valves in Three Body Shapes
Choose from globe, right angle, or y-pattern body style to fit your piping configuration. To find the best fit for your piping layout, see all the Cryocomp valves listed by body style.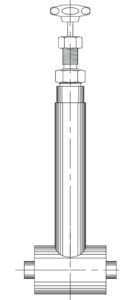 Vacuum Insulation Options
Insulation is key to keeping liquid gases at cryogenic temperatures and protecting the valve operation, but a full jacket may not be right for all installations. Cryocomp valves can be made with full vacuum jackets, cold box cuffs, or without a jacket.

Characterized Flow for Cryogenic Valves
Cryocomp valves can be made with equal percentage or linear lift-to-flow ratios. If you have questions about the best choice for your project, the factory can provide more information.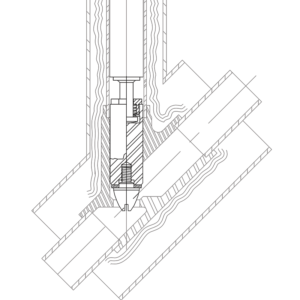 Automated Valve Operation
Cryocomp makes simple, durable, manual valves. If your cryogenic system requires automation, we make reliable pneumatic and solenoid valves. Additional automation choices include positioners and limit switches.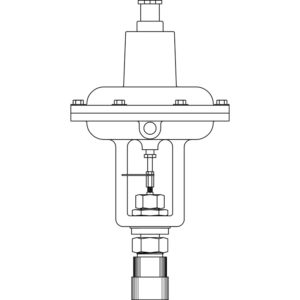 To order custom cryogenic valves, see our part numbering system and all the options available from Cryocomp. We're always happy to answer any questions contact sales@cryofab.com.