Highest Quality Cryogenic Valves, Vacuum Valves & Accessories
Cryocomp, a subsidiary of Cryofab, offers the specialized cryogenic and vacuum components you need to guarantee a reliable,
efficient, long-life cryogenic system. Our valves and accessories are designed and fabricated to the highest standards for original cryogenic
valve manufacturers. We fabricate or rehabilitate the product lines listed below.
At Cryocomp, we strive for Quality, Availability and Reasonable Prices.
Contact us today at sales@cryocomp.com or call +1 908.686.3643 for more information about how Cryocomp valves and accessories fit into your cryogenic system.
---
Cryogenic Valves
Offered in various sizes from 1/4" tube to 2" pipe
Globe, right-angle and Y-pattern
Manual or actuated
Various control options
For All Liquid Gases
---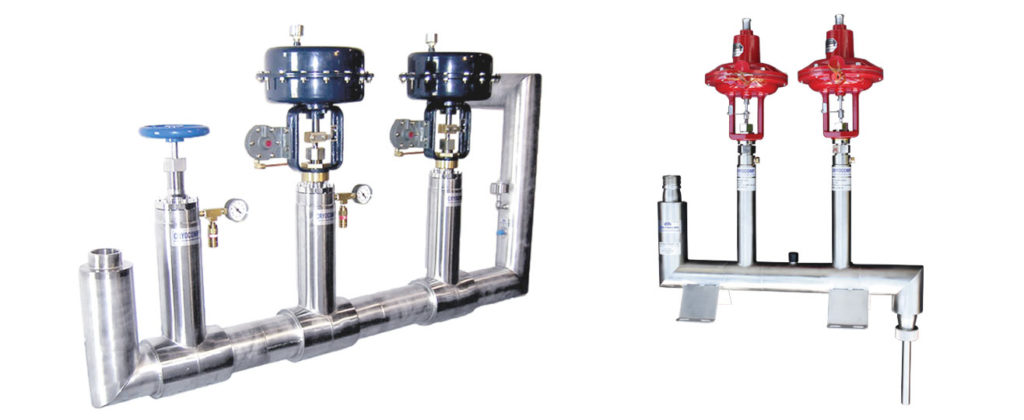 Expertly Designed Cryogenic Custom Manifolds
Dependent upon customer requirements, any number of manual or actuated valves may be incorporated into the manifold design. More about custom manifolds

---

Vacuum Seal-Off Valves and Valve Operators
Vacuum valves available in 1/4", 1/2", 1.0", 2.0" & 3.0"
Valve operators in all sizes available with hose connection & KF flange
Valves with T/C gauge port
---

Pipe and Tube Sized Bayonets and Accessories
Offered in 1/4" tube to 1" pipe sizes
---
Cryogenic Flex Lines and Hoses
About Flexlines and Hoses on Cryofab
---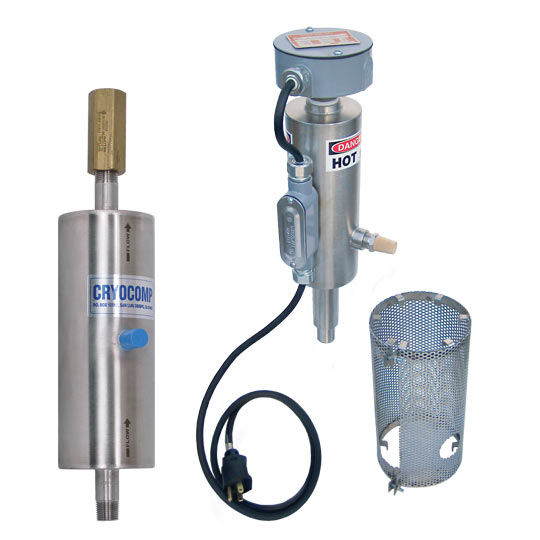 Cryogenic Accessory Equipment
Passive keepfuls & electrical vapor vents